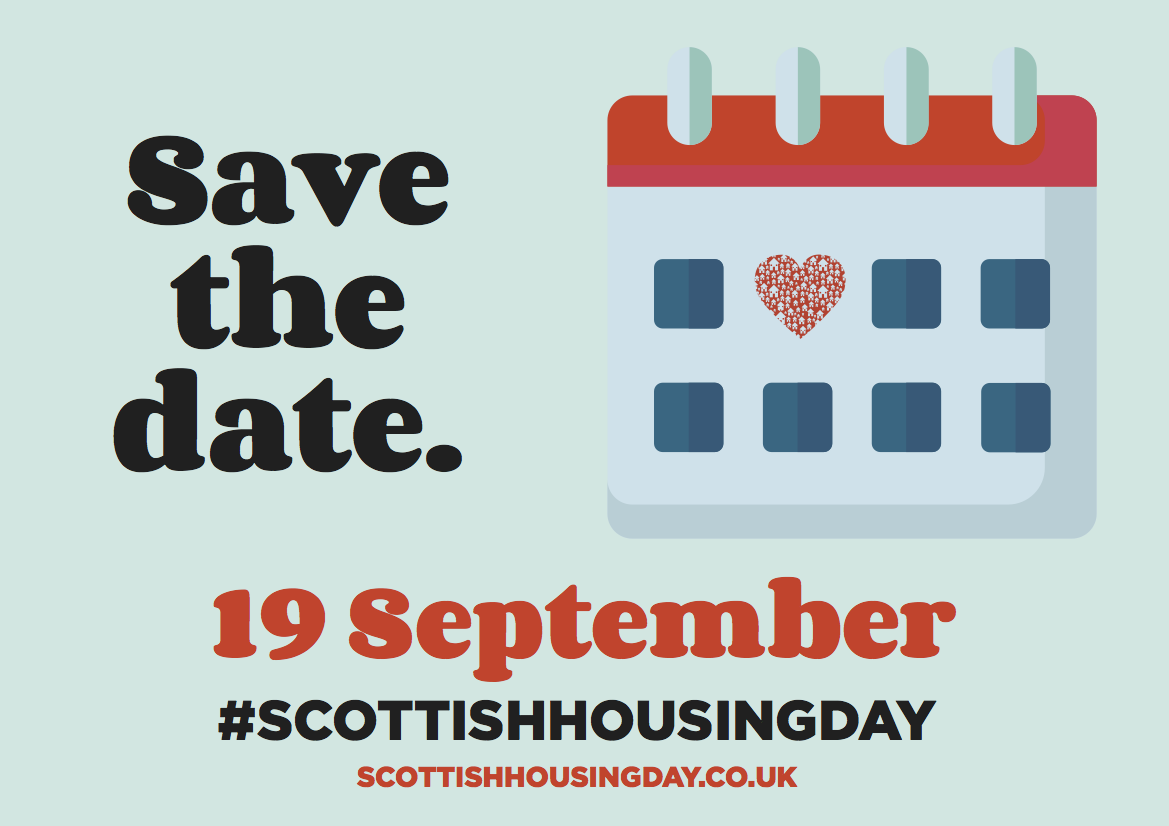 This year's Scottish Housing Day will take place on Wednesday September 19th.
Its purpose is to raise public awareness of the latest developments in housing and to give people the resources that they need to make informed decisions about their housing options.
As 2018 is the Year of Young People, this year's Housing Day will focus on supporting young people and looking at how we can put young people's housing options at the heart of Scotland's economic, environmental and social policy. But we'll also highlight the opportunities for all by putting housing at the heart of our country's economic, environmental, and social policy. You can find out more about your housing options here.
We're asking housing organisations across Scotland to host events and activities to support Scottish Housing Day, and  show your support on this website. You can help by downloading and sharing our housing day resources and promoting your activities via social media using the hashtag #scottishhousingday.